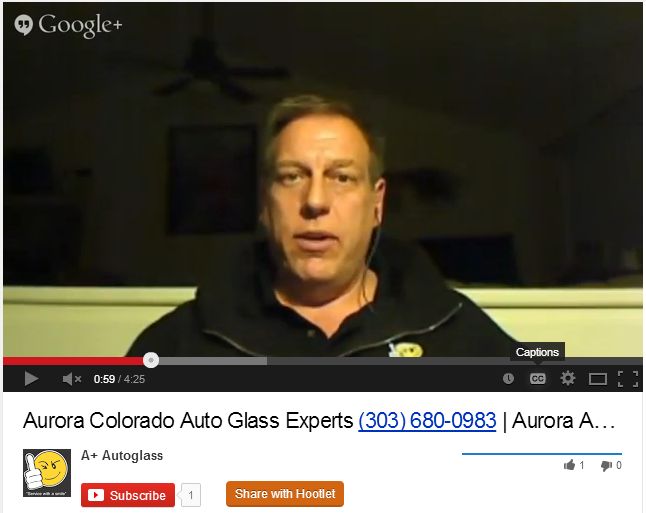 A+Auto Glass are your Aurora Colorado Auto Glass Experts.
Watch this short video, Craig explains do and don'ts when it comes to your auto glass needs.
Should you repair or replace your damage glass?
Sometimes what appears to be a major crack is actually an easy repair and will cost you a lot less than a full windshield replacement. We can repair a crack up to 24″ long. Get a free quote now to discover your options.
What payment methods do you accept?
We conveniently accept cash, checks and all major credit cards at the time of service.
How long will it take?
A+ Autoglass makes it as convenient as possible for its customers. We come to YOU! Whether it is your home, office or any location of your choice. We've even serviced customers while they were at shopping malls! Depending on your needs it may take from 45 minutes to an hour and a half. But really, we only need you for the first 5 minutes. Of course, you're welcome to stay and talk about cars if you'd like!
Do I have to contact my insurance company prior to having my glass repair/replace?
No need, we'll take care of that with you within the first 5 minutes. Plus most insurance companies cover windshield repair.
Do you offer guarantee on your work?
Yes, we guarantee our work will not leak! if a stress crack occurs while you own your vehicle, we will repair or repair your windshield
Do your work with my insurance?
Chances are, we have! We work most insurances — and do the work for you! So there's really no hassle! Take a look here; we handle these carriers on a daily basis… not seeing yours? Give us a call. We'll treat you with special care!
Call Today for a Free Quote: (303) 680- 0983